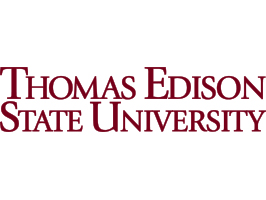 Thomas Edison State University provides distinctive undergraduate and graduate education for self-directed adults through flexible, high-quality collegiate learning and assessment opportunities. Chartered in 1972, the University is one of New Jersey's senior public institutions of higher learning and one of the oldest schools in the country designed specifically for adults. The University offers associate, bachelor's, master's and doctoral degree programs in more than 100 areas of study as well as undergraduate, graduate and professional certificates. The New Jersey State Library is an affiliate of the University.
*Credit variances in academic placement and credit award can occur based on student course selections and the college or university program requirements. A specific score may be required to earn credit.

Learn more about Thomas Edison State University and Distance Learning Systems™ here.